Listed below are some of the finest offerings of the Open Source Software Community, combined to provide our customers a unique multimedia, security, productivity and quality of life enhancment product. Our goal is the empowerment of individuals to control their options in every area of their lives.
Open Source Multimedia Center (OSMC)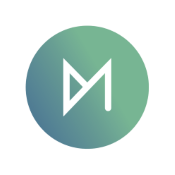 OSMC is a media player environment based on Debian Linux. Founded in 2014, OSMC lets you play back media from your local network, attached storage and the Internet. OSMC is the leading media center in terms of feature set and community and is based on the Kodi project.
Aspire Services has extended the capability and functionality of OSMC to take advantage of the full power of its underlying Linux engine. There is no other media solution on the market that combines the features outlined below.

Kodi (Formerly XMBC)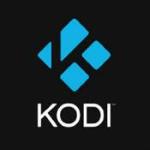 Kodi (is an award-winning open source (GPL) software media player and entertainment hub featuring a user interface for use with televisions and remote controls.
It allows users to play and view most videos, music, podcasts, and other digital media files from local and network storage media and the Internet.
Aspire Services has customized the Kodi interface (or "skin"), selected legal, reliable audio and video content, and written documentation to support the product. The result is a more friendly end-user experience.
NextCloud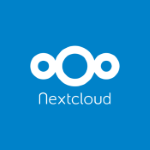 Nextcloud is a suite of client-server software for creating and using file hosting services. It is functionally similar to Dropbox, although Nextcloud is open-source, allows anyone to install and operate it on a private server. In contrast to proprietary services like Dropbox, the open architecture allows adding additional functionality to the server in form of applications.
Apps are available for Windows, Andriod, and iOS (Apple) devices that allow syncing of data from anywhere an Internet connection is available.
Aspire Services has extensively modified NextCloud to peform as a home-based cloud server, providing up to one terabyte of storage. Customized configurations are availabe upon request.

LibreOffice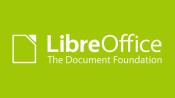 LibreOffice is an open source office suite, a project of The Document Foundation. It was forked from OpenOffice.org in 2010, which was an open-sourced version of the earlier StarOffice. The LibreOffice suite comprises programs for word processing, the creation and editing of spreadsheets, slideshows, diagrams and drawings, working with databases, and composing mathematical formulae. It is available in 110 languages.
LibreOffice uses the international ISO/IEC standard OpenDocument file format (ODF) as its native format to save documents for all of its applications. LibreOffice also supports the file formats of most other major office suites, including Microsoft Office, through a variety of import/export filters.
X2Go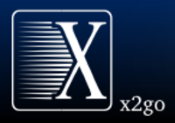 X2Go is a Remote Desktop solution. You can connect from a computer running Linux, Windows or Mac OS X.
Multiple users/clients can access a single X2Go Server at the same time, with each user/client having an individual Desktop session.
Aspire Services has leveraged X2Go to deliver LibreOffice from the AspireBox to any Windows, Linux, or Apple based computer that shares it's network space.
Motion (Surveillance Software)

Motion, a software motion detector, is an open source CCTV software application developed for Linux.
It can monitor video signals from one or more cameras and is able to detect if a significant part of the picture has changed, saving the video when it detects that motion is occurring (it can also do time lapse videos, and other features.).
Aspire Services provides a simple, single-camera streaming implementation of Motion. The stream is accessable from any available Internet connection. Motion detection, and recording of video is disabled. Customized solutions that incorporate these features and more are availabe upon request.
Browser Based Games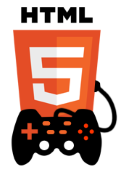 The AspireBox includes more than 50 browser based games. Game types bundled in the system are Arcade, Board, Pirst Person Shooter (FPS), Mazes Puzzles, Racing, and Role Play/Fantasy games.
Quality Of Life Links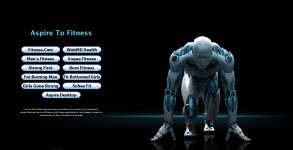 As a Quality of Life enhancement, the AspireBox includes links to Recipe archives, Health, Fitness, & Children's Education/Entertainment websites. These links have been reviewed and selected by industry professionals, and provide information, assistance an entertainment for all levels of interest.
The Timer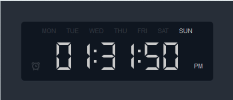 Just for fun, we've included a digital timer! Use it for cooking, workouts, plan study sessions, or any other time-critical task.
The AspireBox Dashboard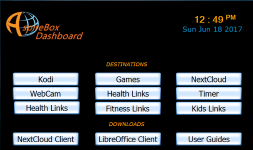 The AspireBox Dashboard is accessible via web browser (Chrome or FireFox perferred). The dashboard extends the capabilites of the AspireBox to deliver access to all features described above. It provides downloads of the Nextcloud and X2Go clients, and is where user guides for all applications available on the AspireBox can be found.




DISCLAIMER:
Aspire Services specializes in the integration of Open Source Software Solutions. We DO NOT SELL ANY of the open source, public domain software that we bundle in our hardware products. When a customer purchases an Aspire Services product, they are purchasing the expertise and support of our team of system integrators, the the build cost for the hardware, and warranty support.
Website links are provided as a courtsey to our customers. Aspire Services has no affiliation with these organizations, and makes no claim or endorsement of the productes and services.
Games stored and launched from the AspireBox have been verified to the best of our ability to be in the Public Doman, licensed under the MIT, GPL, Creative Commons, or other open source license authorities. We will remove any game found to be not in the public domani upon notification and verfication.